Issue 4
£

13.00 Sold Out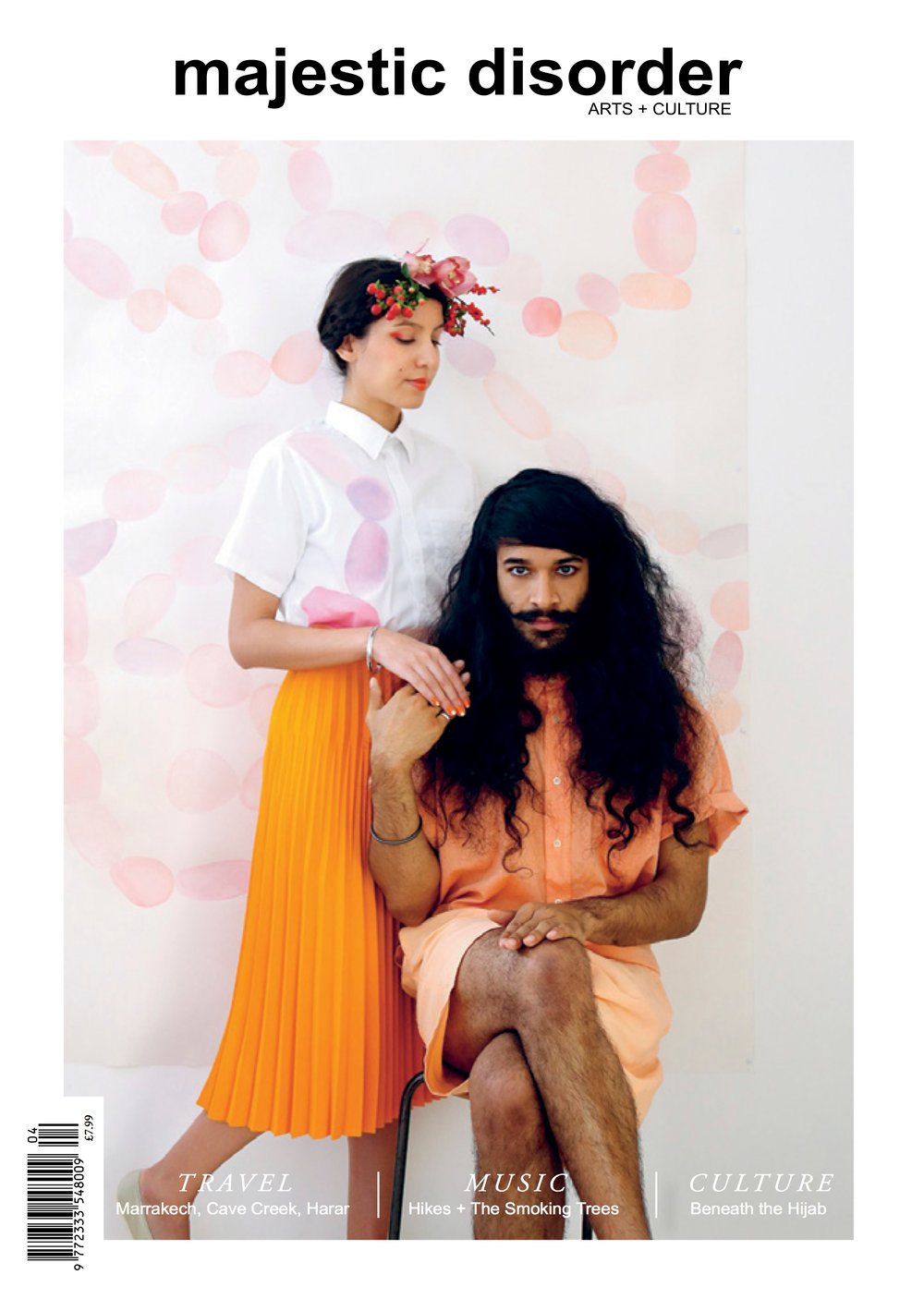 The welcoming of spring always comes with a sigh of relief.
Gone are the dark days of winter. We once again enter into a fruitful stretch of sunlight, warmth and inspiration.
Before we dove into December's chaotic holiday stretch, we found ourselves in Morocco. We got lost in the abyss of Marrakech's mesmerizing souks, explored Essaouira's expat community and ventured through the hairpin turns of the Atlas Mountains down to the vast outskirts of the Sahara to M'Hamid where we camped in the desert at Camp Adounia.
On the other side of the Atlantic, we traded the gruesome Chicago cold snap for more desert adventures. We reconnected with our American roots in Carefree, Arizona, meandering around a quirky landscape dotted with soaring cactuses, colorful locals, palm readers and classic diners.
The pages of Issue 4 showcase a sprawling assortment of individuals who we've asked to elaborate upon their connection to heritage and land, from Tokyo and Berlin to Austin and Atlanta.
You'll also notice the format of majestic disorder has evolved into a smaller, more compact size. While our page count continues to increase, so do baggage fees and carry-on limitations. In today's society we're always on the go, so it was only necessary to make MD more portable.
As you spring forward, stretching your legs out and freeing yourself from winter hibernation, we hope you find insight and encouragement here.
Cover: Johanna Tagada + Jatinder Singh Durhailay photographed by Rie Yamada
Product info:
240mm(H) x 170mm(W)
160 pages
110 gsm uncoated paper stock
Share