Issue 3
£

13.00 Sold Out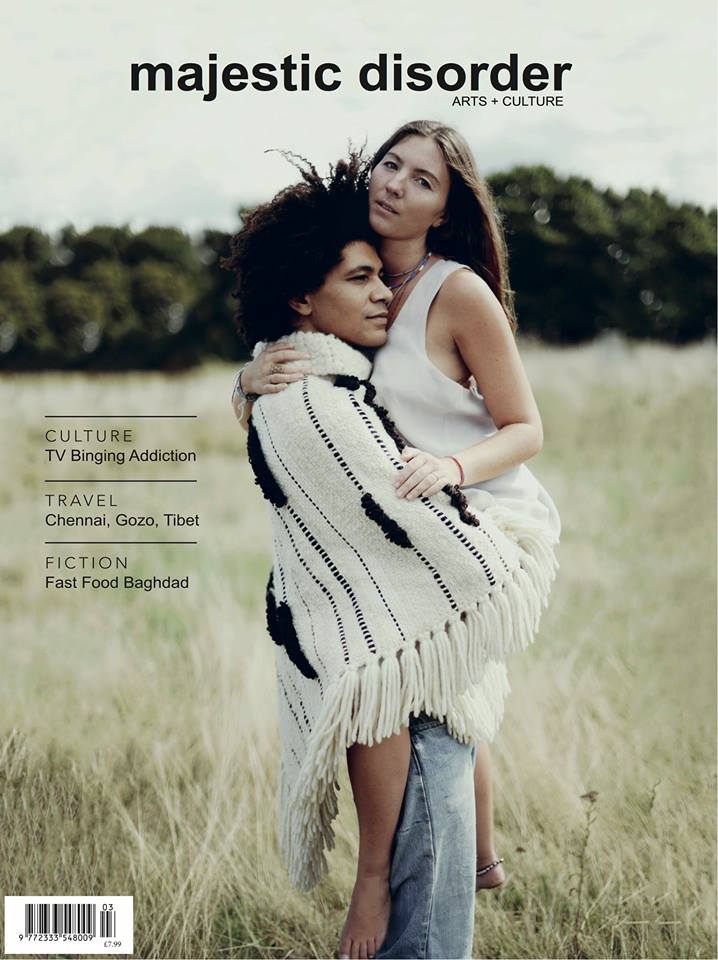 As we watched summer slip through our fingers like a slow-drip coffee, we found ourselves catching the tail end this year on the islands of Malta and Gozo.
It was here that we explored Valletta, a bewildering Mediterranean city flourishing with creativity and artistic pursuits on the brink of a cultural explosion as it prepares to be crowned an upcoming European Capital of Culture.
We found sanctuary at Thirtyseven Gozo, the unexpected bohemian haven full of colorful company, and examined the emotional bonds we form while traveling. We spoke to an array of digital nomads living around the world from Bali to London and discussed the future of remote working and more importantly, the challenges it possesses.
We delve deeper into what sustainability means to a variety of creative individuals from Brooklyn-based designer Titania Inglis, who speaks poetically about her commitment to social consciousness, to our eccentric cover duo, Franny Zywicki and Fenton Joseph, of the London-based organic enterprise Native Highs.
Entrepreneur and craft beer brewer Evan Lewis, an American expat living in Flåm, Norway, details the stubborn resistance to liberating Norwegian alcohol laws. While in Los Angeles we dive into the rising trend of TV binge watching, discussing with television writers how this seemingly progressive viewing habit is impacting programming.
And before the season makes its full changeover jewelry designer Erin Rivera Merriman in San Diego, photographer Jelito de Leon in Manila and sex columnist Elise Peterson in NYC invite us into their homes and show us the ongoing intimacy behind cultivating personal style.
It's that element of surprise that keeps us excited and hungry. We thank you for carving out a slice in time to journey with us.
Cover: Franny Zywicki + Fenton Joseph photographed by Kenneth Lam
Product info:
265mm(H) x 198(W)
144 pages
140 gsm uncoated paper stock
Share