majestic disorder issue 8 Rocio Yepez
£

7.99 Sold Out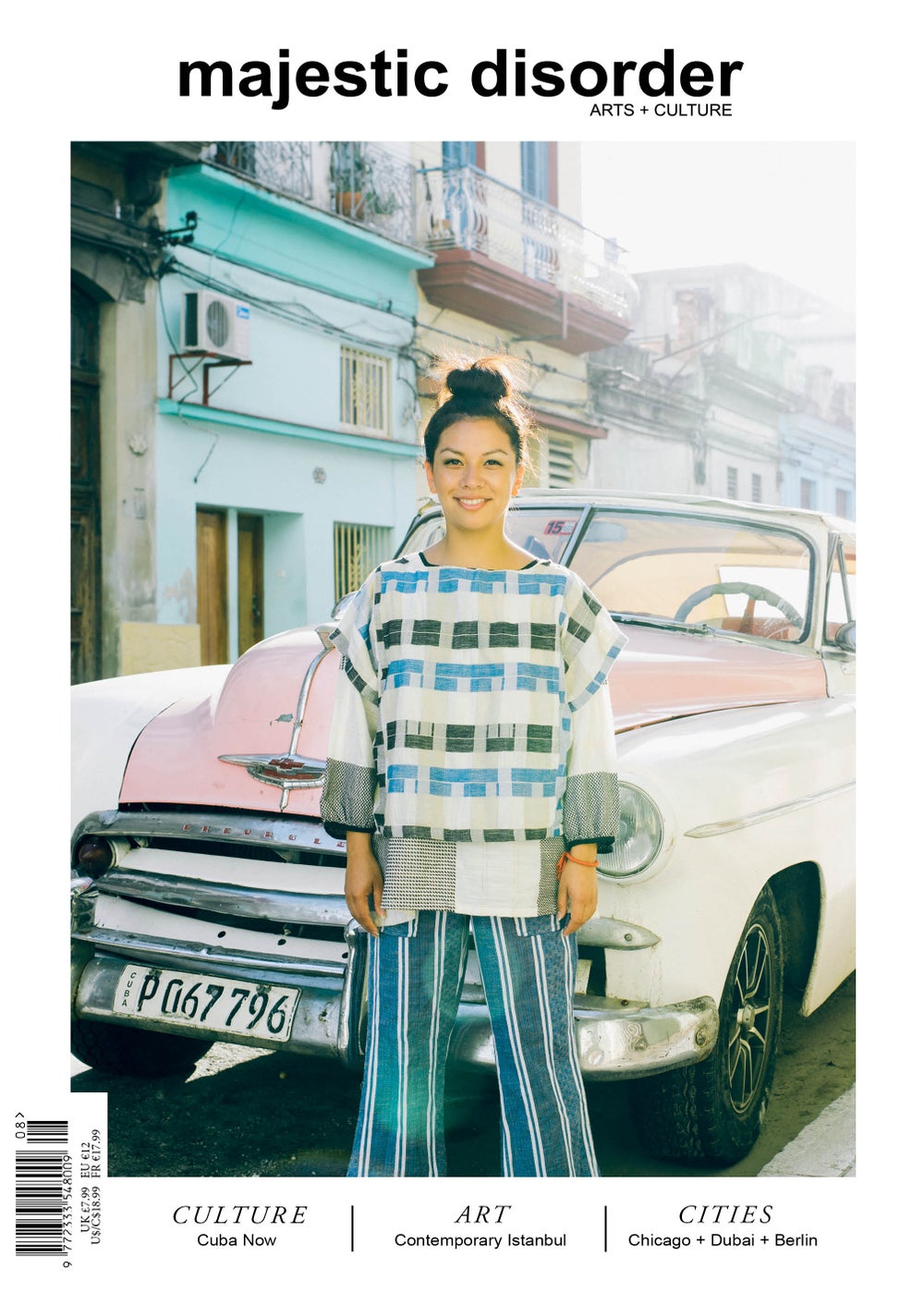 From our ancestry and environment to our interests and experiences, a variety of elements design our identities.
Many of these facets are fluid throughout our lives, but in today's global connectivity, they are becoming much more homogenized. Rather than a viewpoint of losing distinction, it could be evolution toward bridging differences.
Humans relate to one another by sharing common ground. The more ground available to identify with, the more we can share and progress forward together.
The political results both in the UK and US this year have deeply and emotionally affected our community. Fear is rooted in the unknown, and both of those campaigns were fueled by xenophobic and racial fears.
We do not fear the unknown — in fact, we embrace its exploration. We want to discover every existing identity possible and share that with our global community.
Cultural exchanges are beautiful, and we had quite a few surprises exploring this issue, from Aboriginals who listen to Metallica to Cuban farmers handrolling cigars.
Let the diversity and creativity curated for issue eight inspire your journey to share common ground. As The Confused Arab succinctly put it: "Identities are like clothes. When it's cold, you need to layer several clothes, and it's the same way with your identities."
Cover: Rocio Yepez photographed by Eric Morales in collaboration with ace&jig.
Featured in this issue: Campbell Addy, Sheila Rashid, Sofiane Si Merabet, Yissy Garcia, Meryem Meg and an exploration of Cuba.
Product info:
240mm(H) x 170mm(W)
176 inside pages
110 gsm uncoated paper stock
Share